What's Included
A trained discipleship coach who will personally take you and your team through the course
Twelve week membership with access to the Rise Up course materials:

Weekly unit videos (approx. 30 min each)
Printable PDF of unit the chapters from the Rise Up Workbook
PDF of the Rise Up challenge – including scripture reading, meditation, and prayer plan for twelve weeks
Additional related videos

Four additional weeks of online access to the course material after the course is over
Course Requirements
15-30 years old and single
Computer, tablet, or smartphone with video conferencing capabilities
Gmail account for video conferencing via Google Hangouts
A phone by which you can be reached on a weekly basis
Good internet connection for streaming videos online
A desire to seek the Lord for the rest of your life!
Your Team
Each course will have multiple teams going through it at once. Each team will be going through the same course but the meeting times will vary from team to team. When registering, please select the best time options for you and make sure you can consistently make it to your weekly team meeting. Once registration closes, we will inform you of your team assignment and Discipleship Coach.
If you are registering with a family member or friend and would like to be on the same team, make sure you notify us on the registration form.
Guys and girls are on separate teams.
If you would like to register with a group of 4 or more people, each one will be qualified to receive a 25% discount. Please contact the Rise Up office before registering and you will be sent a coupon code.
*Note to Rise Up alumni: if you are registering for another course, you will automatically receive a 50% discount. In order to receive this discount, you must login before registering.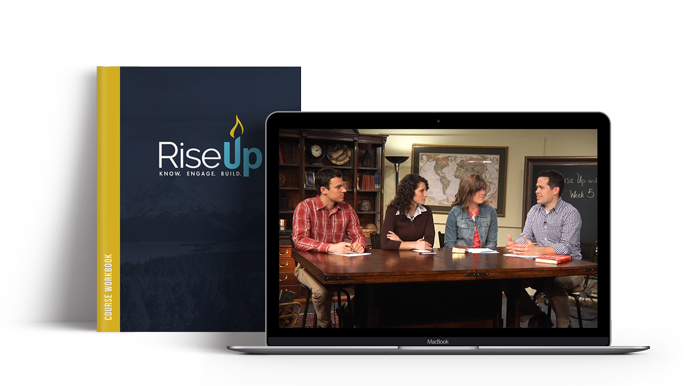 January 4 – March 29

(registration closes December 28)
February 1 – April 26
(registration closes March 24)
June 28 – September 20
(registration closes June 21)
July 26 – October 18
(registration closes July 19)
August 30 – November 22
(registration closes August 23)
September 27 – December 20
(registration closes September 20)
$99
Early Bird Rate
Ends one month prior to the course start date
$119
Regular Rate
Registration closes one week prior to the course start date
Need a gift?
Get a gift card!
Subscribe to our newsletter!